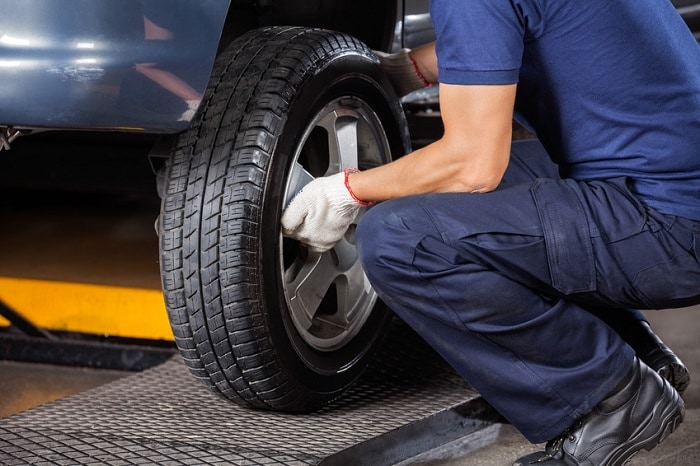 When you are behind the wheel of a car, you need to know that all components are working correctly. One
element of any vehicle that is crucial for both safety and overall drivability is
the
tires. When is a good time to replace your tires? You may not know everything involved in tire mechanics, but we have trained
Mazda service
technicians at Fields Mazda of A
sheville
who are ready to help. Whether you need a tire rotation, a tire inspection, or a brand-new set of tires, all you have to do is set up an appointment and we can take care of it for you
.
There are several things that you can keep in mind when it comes to tire replacements, including:
Tread depth:

The tread depth of the tires on your

Mazda CX-5

should never get lower than 1/1

6th

of an inch. As a matter of fact, many drivers take the initiative to replace their tires before the tread gets that low to stay on the safe side. Without ample tread, your tires are unable to grip the road, which can lead to dangerous slipping whenever there is water, snow, or ice present.

Tire age:

The age of the tires as well as your surrounding environment will also play a major role in how often your tires should be replaced. Extreme temperatures that shift from hot to cold can take a toll on the integrity of any tire. Not only that, but you should think about scheduling full tire replacements every

five to ten years

to ensure road safety.
No matter what your tire needs might be, we have the staff, the facility, and the tools to get the job done here at Fields Mazda of Asheville. You can come by to see us in person in Asheville, NC, give our service center a call, or use our convenient online scheduling form.