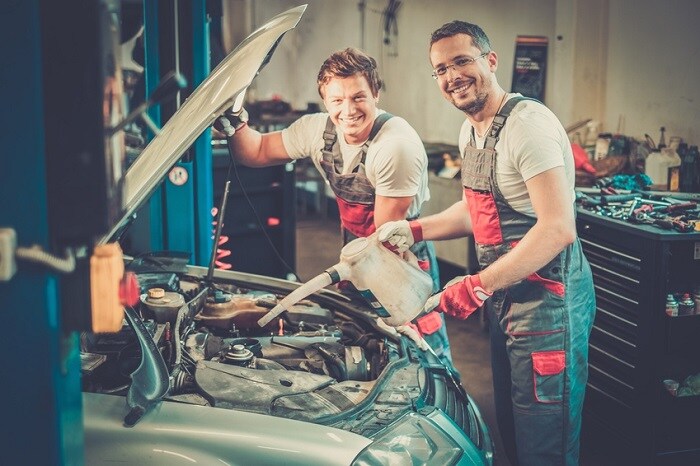 There are a wide range of Mazda dealerships out there, but few provide the same kind of impressive dealership experience as we do at Fields Mazda of Asheville. We make it our mission to earn our customer's satisfaction, regardless if that means providing them with a brand new Mazda vehicle, or giving them advice regarding automotive maintenance.
When it comes to car maintenance, there is a lot to look out for. Between your tires and your transmission, there are plenty of components that you need to maintain. That said, by ensuring the quality and levels of your motor oil you can better manage the rest of your vehicle. Motor oil is a lubricant, crucial for the smooth and consistent movement of your engine's various parts.
All of these moving parts can impose friction on the engine, this excess friction can cause your engine to work harder in the short term, and can cause significant wear and tear in the long-term. In some cases, if you're oil isn't changed for a significant amount of time you can run the risk of causing your engine to shut down altogether.
To avoid these long-term consequences your motor oil should be changed out once every 3,000 miles or so. We also recommend having a skilled and dedicated automotive technician by your side in order to ensure all of your automotive maintenance needs are met in full.
Still, have more questions regarding motor oil maintenance? Don't worry, our Mazda car service team are here to help. Our car care experts at Fields Mazda of Asheville will go above and beyond to ensure your vehicle is operating smoothly, and that your motor oil is clean, topped off, and ready to go.