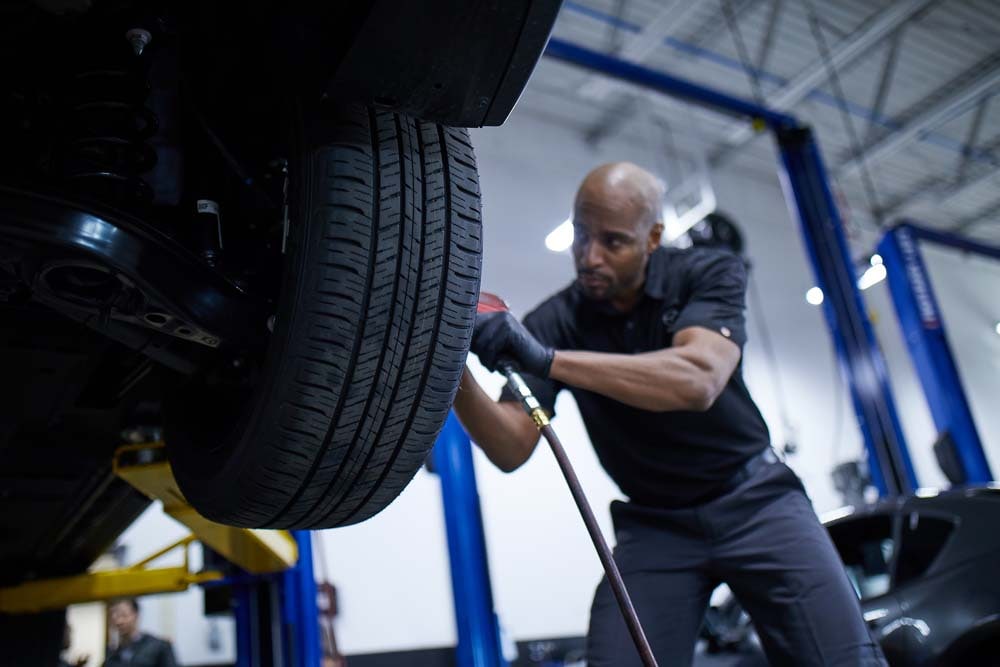 There are certain services that you do not want to put off when it comes to the overall drivability and safe operation of your Mazda. Each time you get behind the wheel of your Mazda CX-5 and notice that something doesn't feel right, it could mean that it is time for a wheel alignment. This is the type of service that many people don't realize that they need until something is noticeably wrong. If you suspect it is time to have your vehicle checked and your wheels aligned, you can bring your Mazda into our state-of-the-art Mazda service center here at Fields Mazda of Asheville and we can take a look for you!
During a wheel alignment, we will take a look at the angles of your wheels to make sure that they are in the right position to hit the road just right. Your vehicle is placed on an alignment rack and we use specialized sensor technology to measure the angles and make any adjustments as needed.
Over time, your wheel angles can change. This may happen as rubber bushings wear away or the springs in your suspension sag. You could also have a situation where you hit a patch of uneven road, a curb, or another vehicle. In any of these situations, we can make the necessary adjustments and make sure that you get back on the road as soon as possible.
We take care of all our customers here at Fields Mazda of Asheville. Before you bring your Mazda CX-5 in for your wheel alignment, be sure to check any of our available service specials to save money on your visit. You can set up an appointment by calling our service center, stopping by to see us in person, or using our convenient online service scheduling form!