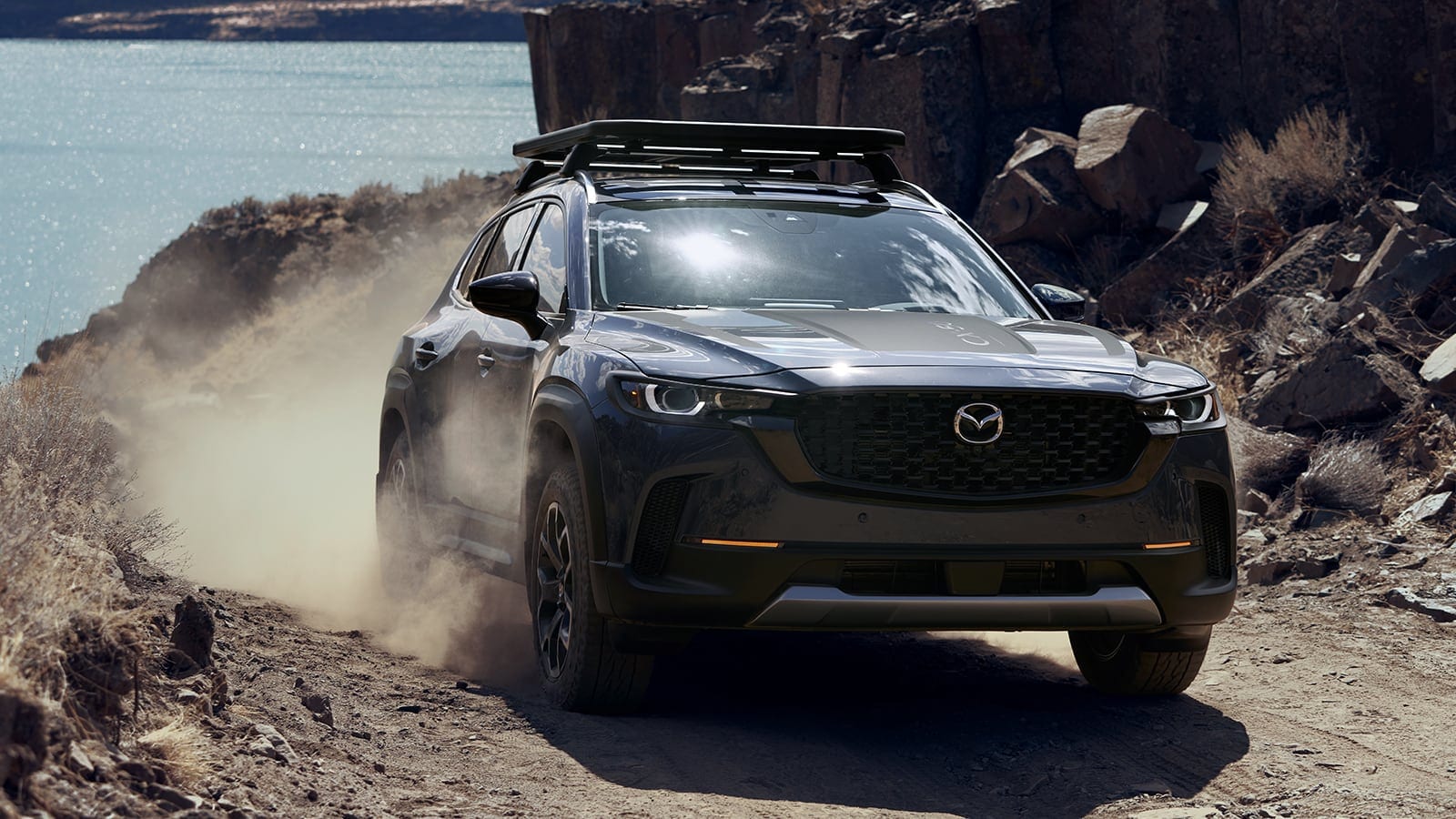 If you're ready to purchase a new car or SUV, Fields Mazda of Asheville should be your first stop. There are plenty of great options available, and we'll help you sort through all of our models so that you can buy a Mazda car or crossover that works for you and your family. Take a look at some of the excellent offerings our Mazda dealership can offer you.
2022 MAZDA CX-30
This is one of our smallest SUVs, but it has plenty of style and a large, impressive list of features. It's available with two different engines, including a turbo engine with an output of 250 horsepower. That much power goes a long way in a crossover like this one.
The 2022 Mazda CX-30 also offers plenty of useful tech, including Apple CarPlay® and safety tech like Blind Spot Monitoring and Smart Brake Support. This model is a great choice for young drivers or anyone who needs a capable family vehicle.
2023 MAZDA CX-50
This compact SUV is just a bit larger than the Mazda CX-30 crossover. What we truly love about the 2023 Mazda CX-50 is how many choices it presents drivers. It offers the same engines as the Mazda CX-30 and a variety of trim levels to choose from for each engine option, which means that there are 10 different variants of this SUV to pick from. Add in standard i-ACTIV® all-wheel drive and multiple driving modes, and you have a capable Mazda SUV that's a great fit for just about any driver.
2022 MAZDA CX-9
We also have to mention the 2022 Mazda CX-9. It offers the technologies and capabilities found in our other SUVs, but it's ideal for anyone who needs the most space that they can get. This is our only SUV that offers three rows of seating.
If you want to learn more about any of these Mazda SUVs, visit our Mazda dealership in Asheville, NC, and take these models for a test drive. We'll help you find an SUV that offers all of the features you need!