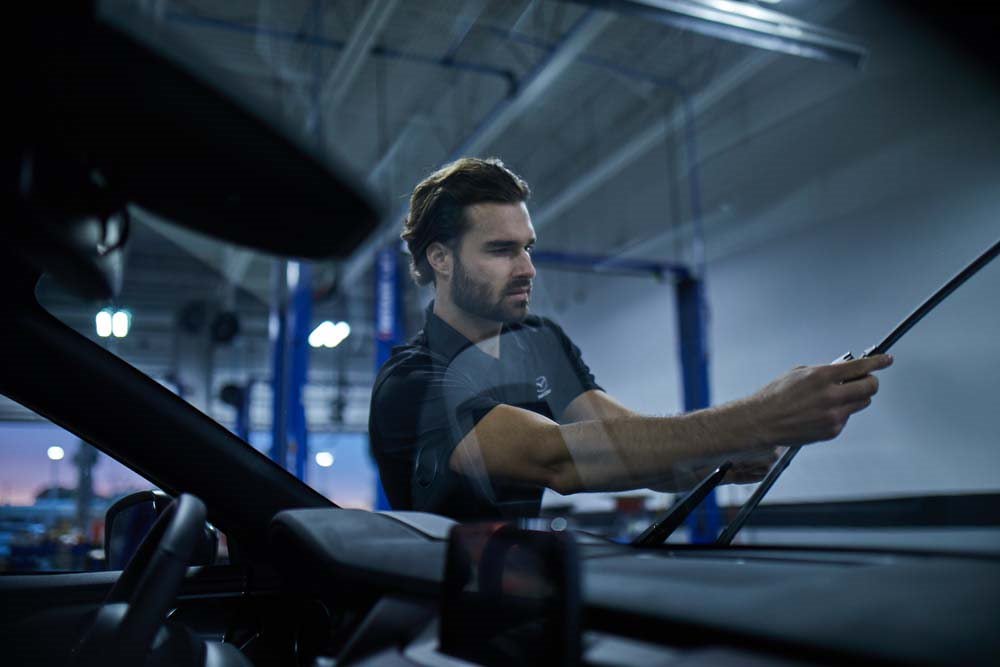 Spring has arrived here in Asheville, and it's time to get your Mazda car back into top condition. After all, we do spring cleaning in our homes, so why do a spring refresh of our vehicles as well? Here at Fields Mazda of Asheville, our team of certified Mazda technicians at our Mazda service center will get your car in shape for spring by doing these types of maintenance.
Battery Test and Replacement
After a cold winter, your car's battery may not be in great shape. Low temperatures force your battery to work harder to achieve the same results. There's a chance that a hot day could make your battery impossible to start, so our mechanics will perform a battery inspection to make sure that it doesn't need to be replaced.
Tire Pressure Check
Fluctuations in temperatures that occur in spring can also cause your tire pressure to fluctuate. In general, tires gain or lose one pound per square inch of pressure for every 10-degree change in temperature. Under-inflated tires cause issues with performance and fuel efficiency, while over-inflated tires run the risk of blowouts.
Wiper Blade Replacement and Fluid Refill
If your wipers spent the winter clearing away snow and ice, it could be time for a replacement. Our mechanics will switch out your wiper blades to ensure that they're ready to handle the spring and summer rainstorms. Additionally, we'll top off the wiper fluid.
Oil Change
Finally, keeping up with your oil changes is important no matter the time of year. This service helps your engine stay healthy and keeps your car running smoothly and efficiently.
Schedule Spring MAZDA Service in Asheville, NC
Here at Fields Mazda of Asheville, we only use genuine OEM Mazda parts to complete your spring service. To get your vehicle in great shape for spring, schedule a Mazda service appointment today!